In spite of the weather, almost
10,000 people
came to the rally on Boston Common yesterday. The crowd was both peaceful and fired up.
View from the stage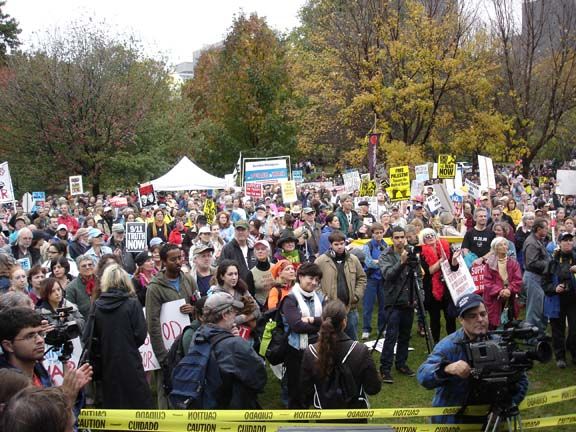 I walked thru the crowd for almost an hour and got a sense that maybe, perhaps, just maybe, we are beginning to wake up.
Howard Zinn was there
Last year at this rally, three Iraq vets led the parade. This year? We had a shitload of vets.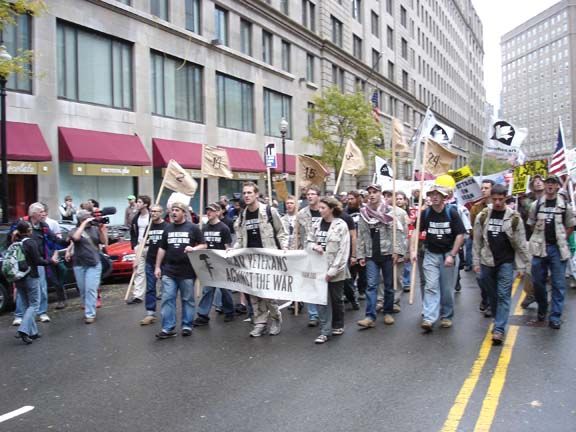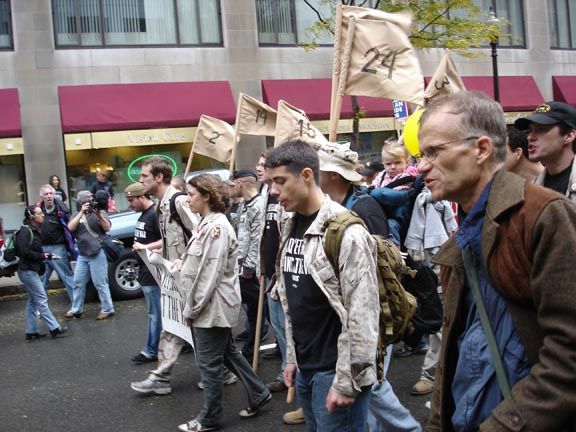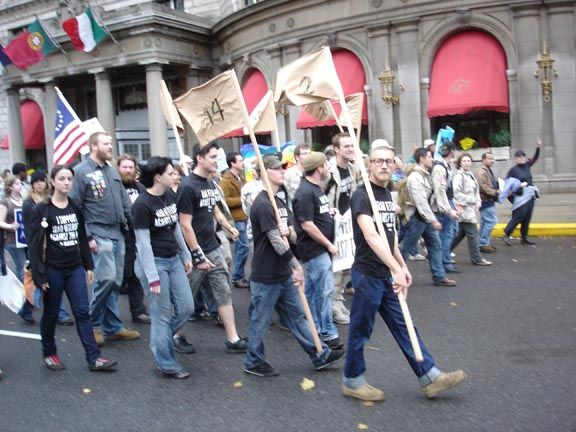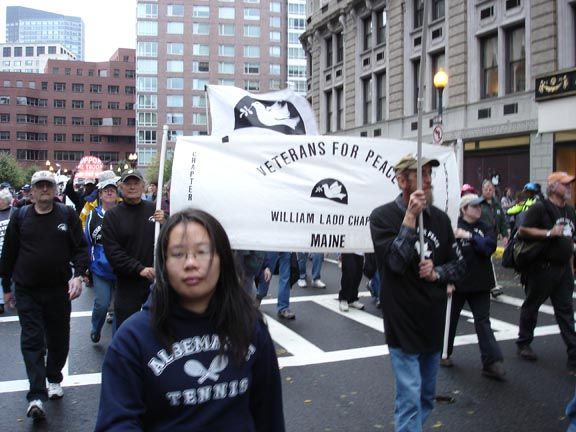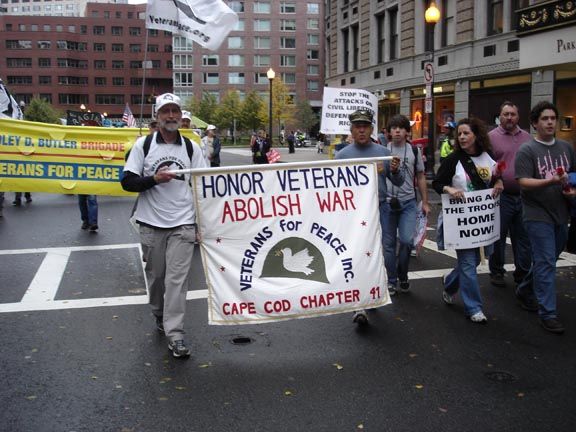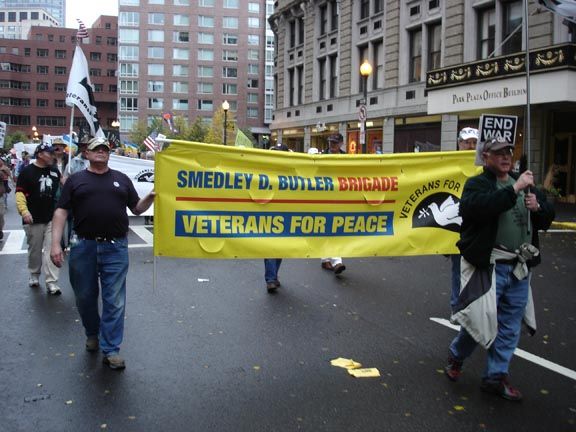 Even the wait staff at The Four Seasons Hotel were flashing the peace sign
At the end of the march, veteran's peeled off to applaud the marchers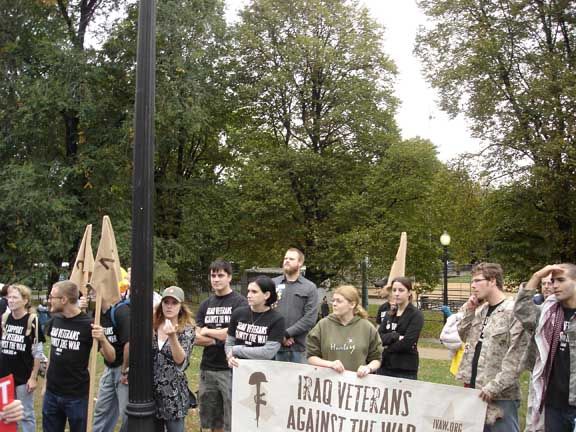 It was a day of